6 Reasons why corporate learning fails and how to fix it.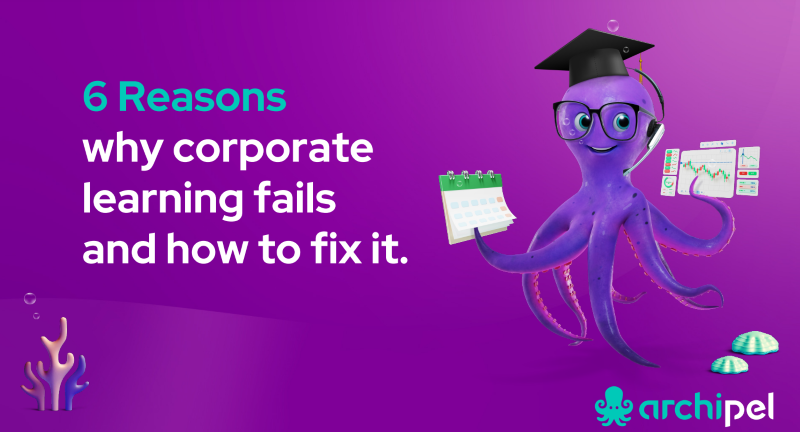 Archipel came about from taking a different look at learning and development. When we started out as 'learning consultants', we observed a trend that was preventing clients from rolling out an effective learning environment. More and more challenges are forcing organizations to change faster. And L&D did not offer a solution to this at that time. Change was needed.
The whitepaper is based on a real life business case presented by one of our largest clients and gives you first hand insight into the 6 stumble blocks L&D Leaders encounter whilst trying to provide growth opportunities to their colleagues and progress for their company. In addition the whitepaper provides you with a hands on approach on how you can fix these challenges and achieve Limitless growth for your employees and your company.