Dive into a 100% integrated system
Be in your element and allow your digital infrastructure to connect perfectly to the all-in-one learning platform. Link the HRM system with the existing company login, personal data, certificates and more.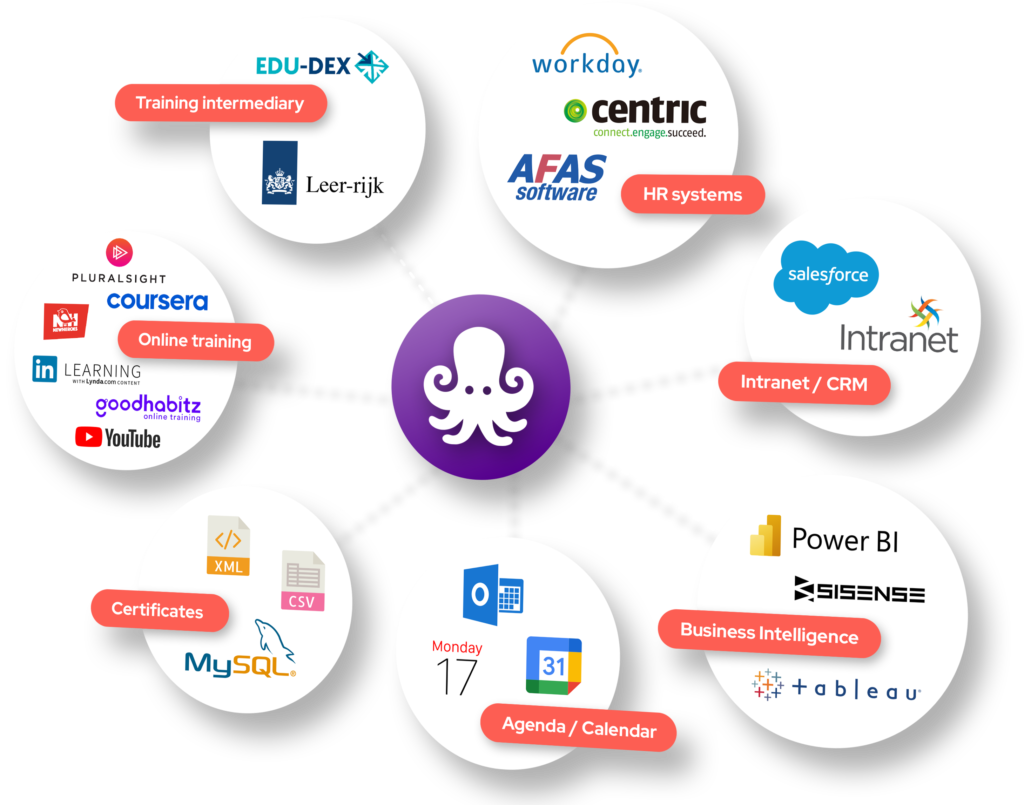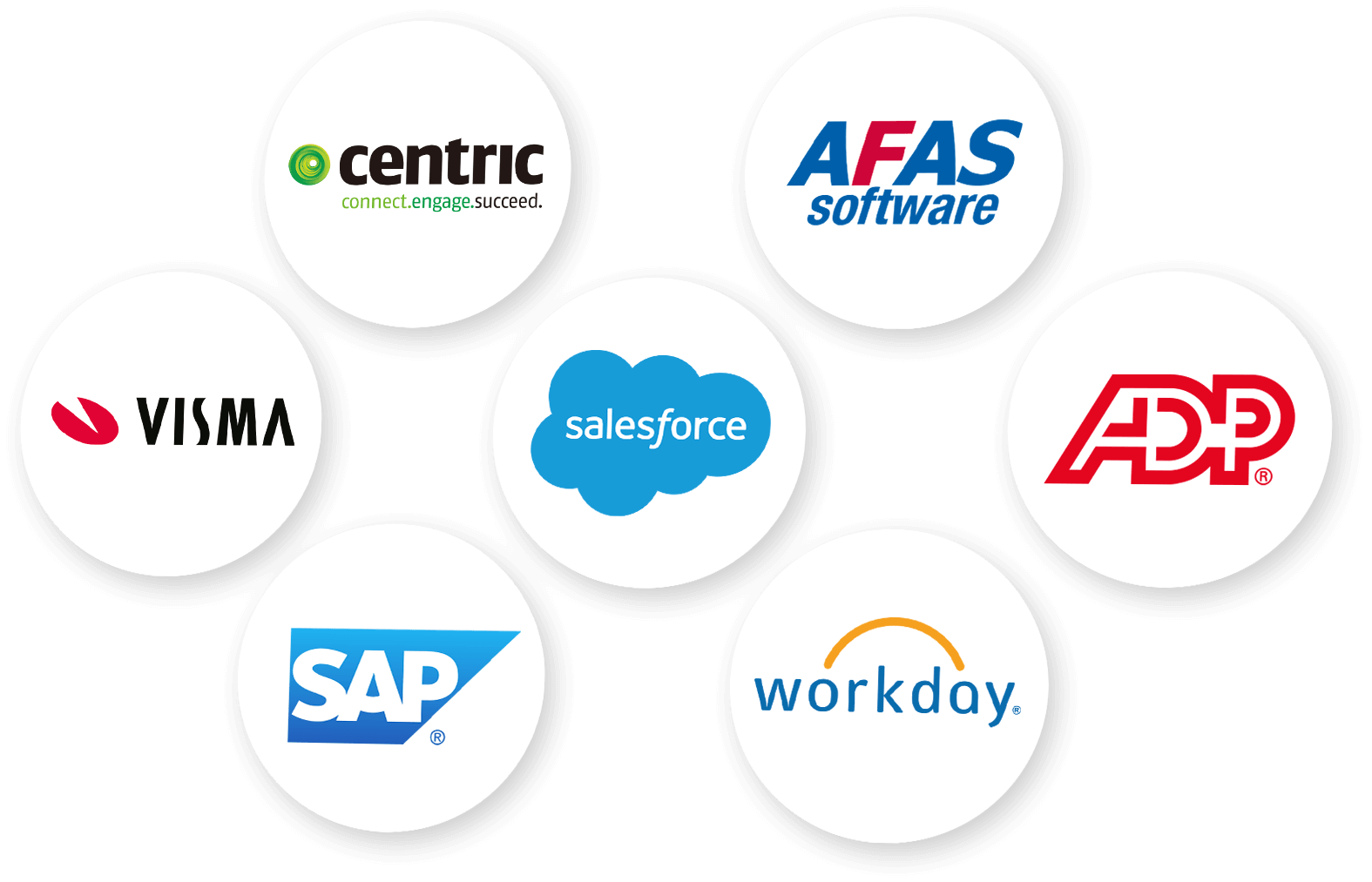 HR-systems
The user-friendly platform provides an instant overview and saves you time that you can spend on other work. The system automatically connects to any HR system for perfect integration, enabling elements such as new colleagues and the latest certificates to be updated directly in the portal.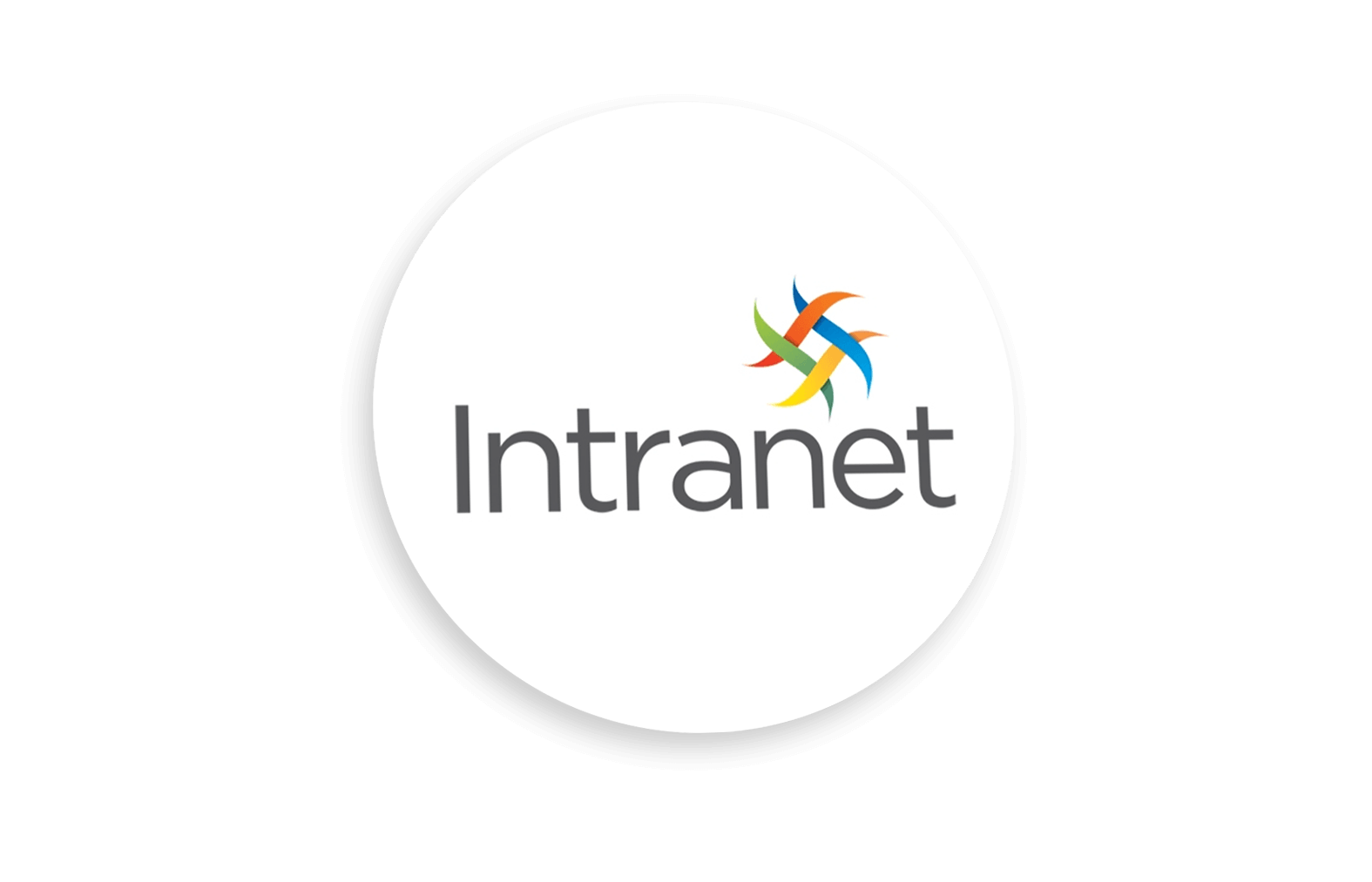 One click intranet access
Your intranet is your organisation's digital clubhouse. This is the place where you share information with your employees. Where you can encourage them to develop and follow training programmes, and where you can share success stories from previous participants.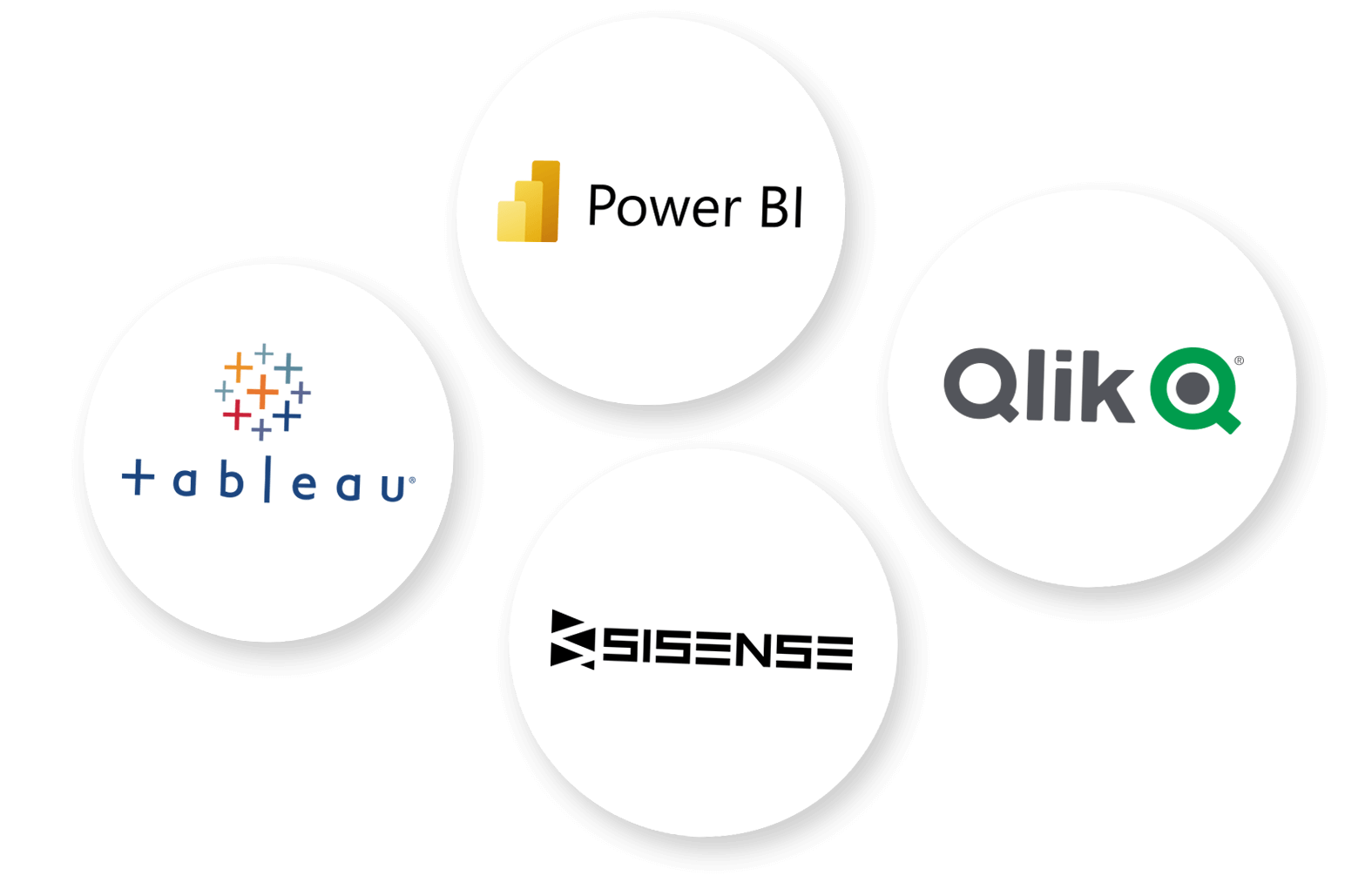 Business intelligence
Not all business systems speak the same language. This means that you often have to enter data and information manually, which can quickly translate into errors. Our smart portal acts as a translator, sending the right data directly to your organisation's BI tool. Plus, you can choose from a variety of features and handy reporting widgets.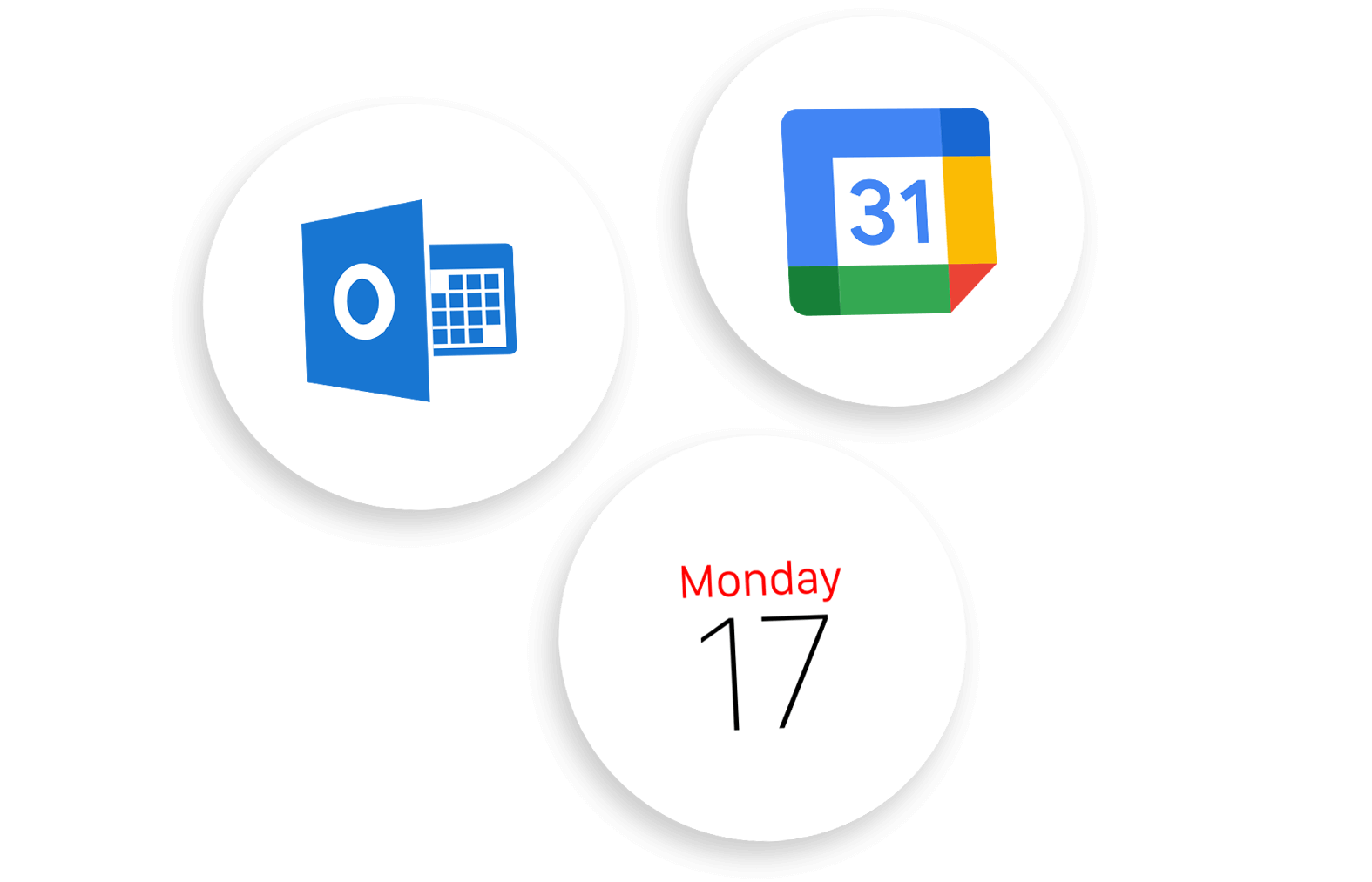 Agenda and calender
An invitation here, an invitation there. It's hard work streamlining all your agendas in different systems and keeping them up to date. The all-in-one learning platform allows you to add all invitations directly to your Outlook or Google Calendar. From now on, your schedule and that of your employees will run smoothly.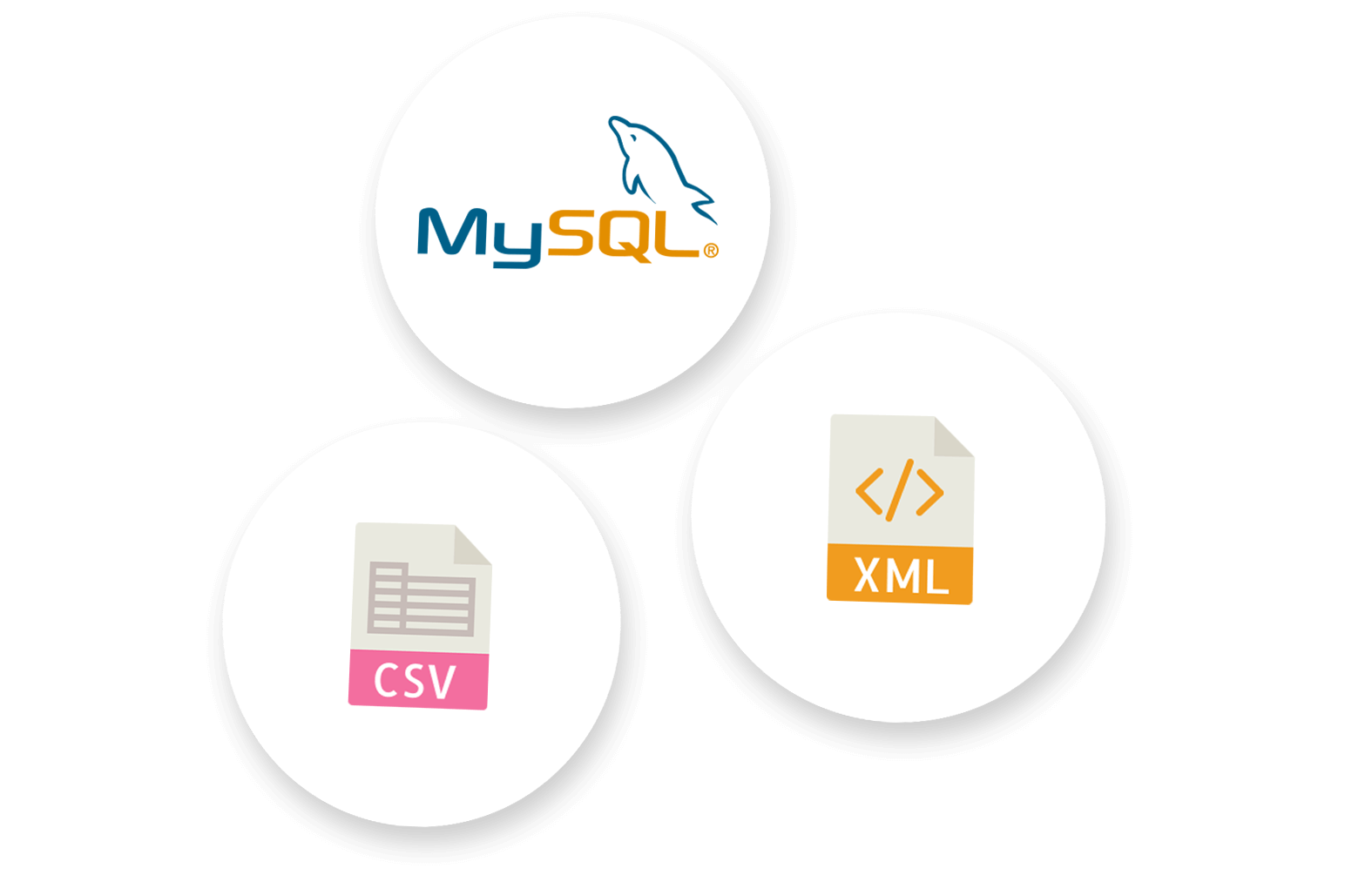 Certificates
If anything is important within your organisation, it's that your certificates need to be in perfect order. All employee certificates are automatically uploaded and processed in the system thanks to the convenient integration of the all-in-one learning platform. Very convenient, because not only does this give you an overview, but you also get a notification when a certificate is expiring.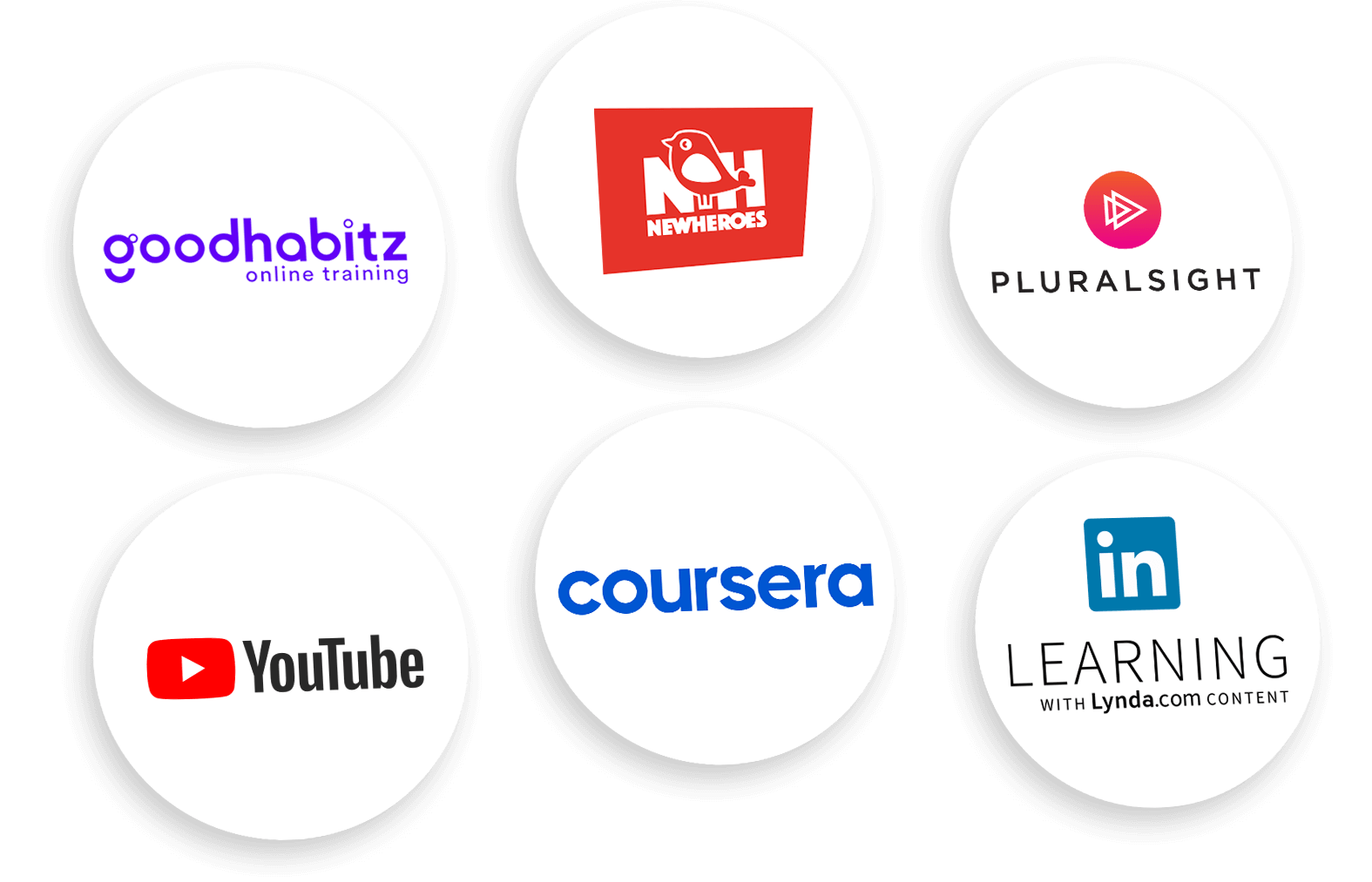 Online training courses
Everyone learns differently and what people want to learn is very personal. At Archipel Academy, we understand this better than anyone. That is why you can simply select the training courses that best suit you as an employee, even if they come from multiple and diverse training providers. Everything is integrated in the all-in-one portal.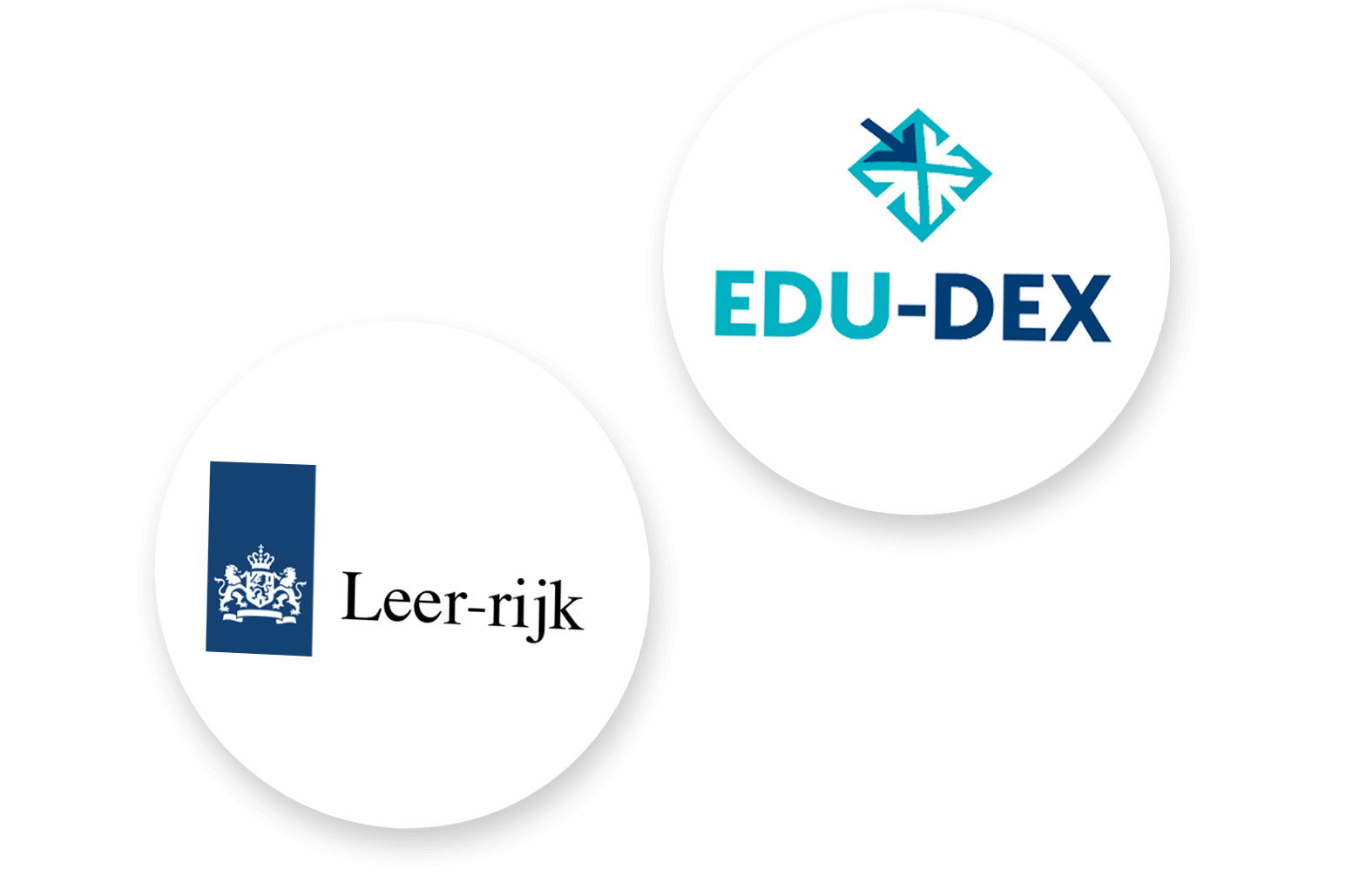 Training intermediary
We take the entire training and education procurement process off your hands. On our learning platform, we combine the best European providers with the most attractive prices and make searching and booking the right training courses for your employees as easy as possible.
Would you like to know more?
Our advisors are here to answer all your questions en provide you with more relevant information.