Keeping the technological personal in today's hybrid working world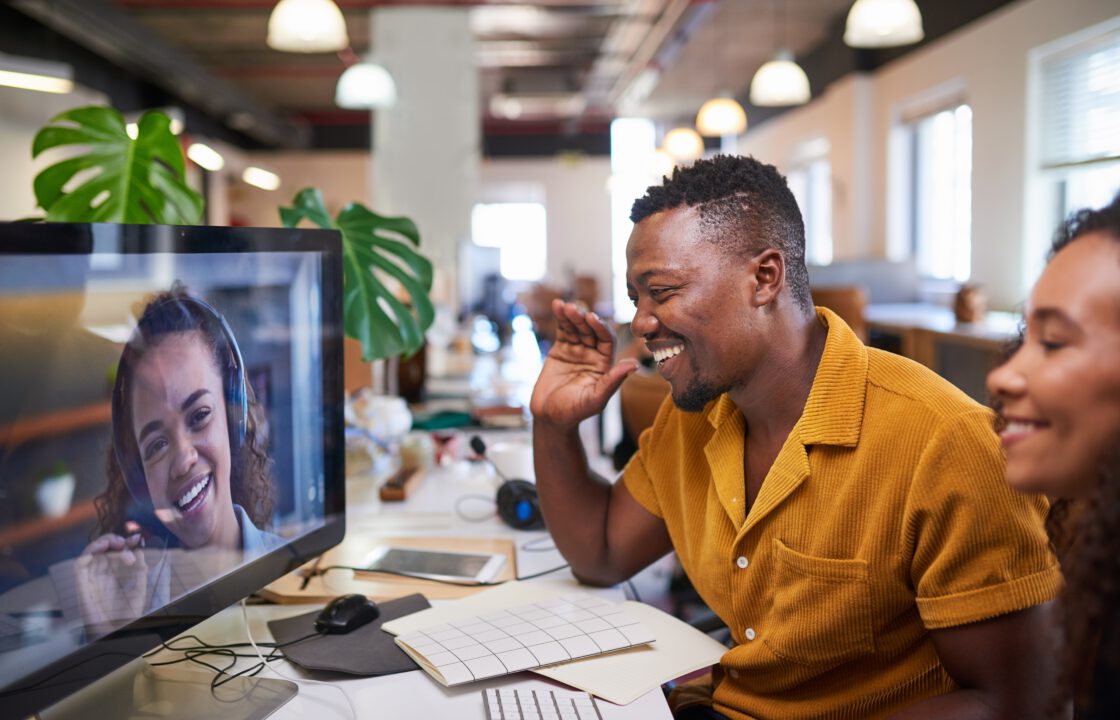 Hybrid working brings us countless advantages. We are able to collaborate with talent over the whole world. Businesses are able to grow like never before. Global work becomes fast and easy. But working digitally also makes our work less personal. The organization's culture is not as tight in the hybrid working world. Are we saying, "things used to be better"? No. But we do urge you to keep putting in the work to make digital work personal. It's more important than ever, says Hubert Palan CEO and founder of management platform Product board. Edith Harbaugh, Co-founder and CEO of LaunchDarkly agrees. She sees the office of their management company as a club house but motivates organizations to maintain personal contact in every part of the hybrid working world.
Palan stresses the importance of connection within your organization. It can be hard to keep a company culture together and innovate in a digital environment only. Palan: 'If I could have it my way, I would like to have employees in an office to come together, innovate together, face-to-face.'
But in a worldwide company like Product board, this would be nearly impossible. Being able to work and invest anywhere is a huge advantage, but the challenges that grow from this digital work environment only should not be underestimated. We all know hybrid working can be annoying at times. A big problem is people who are not paying attention during online meetings. They are doing other work, doing some online shopping or could even be cleaning the house. With cameras and microphones off, who knows! This makes the whole meeting a waste of time. For both speaker and listeners, since the message did not come through the way it would have in a face-to-face meeting.
Another factor that is missing in the digital working environment is non-verbal communication. Palan: 'I feel like we shouldn't forget how to treat each other if we were seeing each other outside the hybrid working world, but in real life. Ask how people are doing, throw in an emoji to show some context, maybe even type out "ha-ha". Emotional context is so important. Especially in cross-cultural relations. Messages can be read differently from one culture to another. So please, don't forget to treat each other like people, human beings, regardless of the channel. Try to treat each other personally, always and especially in the hybrid working world!'
How can CEO's and managers contribute to personalizing the hybrid working world?
Palan makes sure to visit every office in person, every quarter. He wants to communicate the company's culture to every department in a way which is relevant for them. They target specific challenges for every department.
Before doing this, they ask employees what they do and don't like about certain things. In doing so, they make sure the feedback space is safe and anonymous. This way, the content which is communicated towards employees is relevant, safe and specific.
The onboarding of new employees is also a bit different in the hybrid working world. There are a few onboarding rituals which can be done:
Sit-down hour – Harbaugh has a saying: 'Your company culture is only as strong as our most recent person'. That is why every new employee has a sit-down hour with her. She wants to include new employees: tell them about their inside jokes, the way they work and their key values. 'Widen the circle!' The goal is to make new employees feel included, instead of a newcomer.
Origin story – Palan makes sure to share the origin story of Product board with new employees. They have an online and interactive platform with videos that all new employees visit. This way, they know where the company is coming from. Palan would ideally make their onboarding process even more personal: 'Up to 150 people I would interview everybody myself. That was very important to me. I want to know who people are, how they fit here, what key values are. Unfortunately, this has now become impossible with different time zones and upkeep.'
30/60/90 plan – At Launchdarkly, everybody gets a 30/60/90 plan. Harbaugh explains this surprises people sometimes. 'People think startups are chaos, but they don't have to be. By writing down what we want new employees to do the first 90 days, things are clear. We don't just leave them by themselves.' This is a great way to maintain contact between the organizational culture and new employees, especially in a hybrid working world.
A last tip Harbaugh shares is: be direct about what information you want people to know. In hybrid working, a lot of communication gets lost. Every day we receive tons of slack messages, zoom calls and e-mails. It's easy to lose sight of what is really important. That is why you need to make sure you really want your employees and colleagues to read this. People who work for you don't know what you're thinking. As a manager, it's your job to fill in the gap between them and you.
In doing so, Palan urges to remind yourself of the social aspect. Personalize your message! 'Feel their presence,' he says. 'We are wired as human beings, we're social animals, don't forget that!' So: say hello, ask people how they are doing. Even in the hybrid working environment. Actually, especially in the digital world. Personalize the digital!