Vacancy Marketing Manager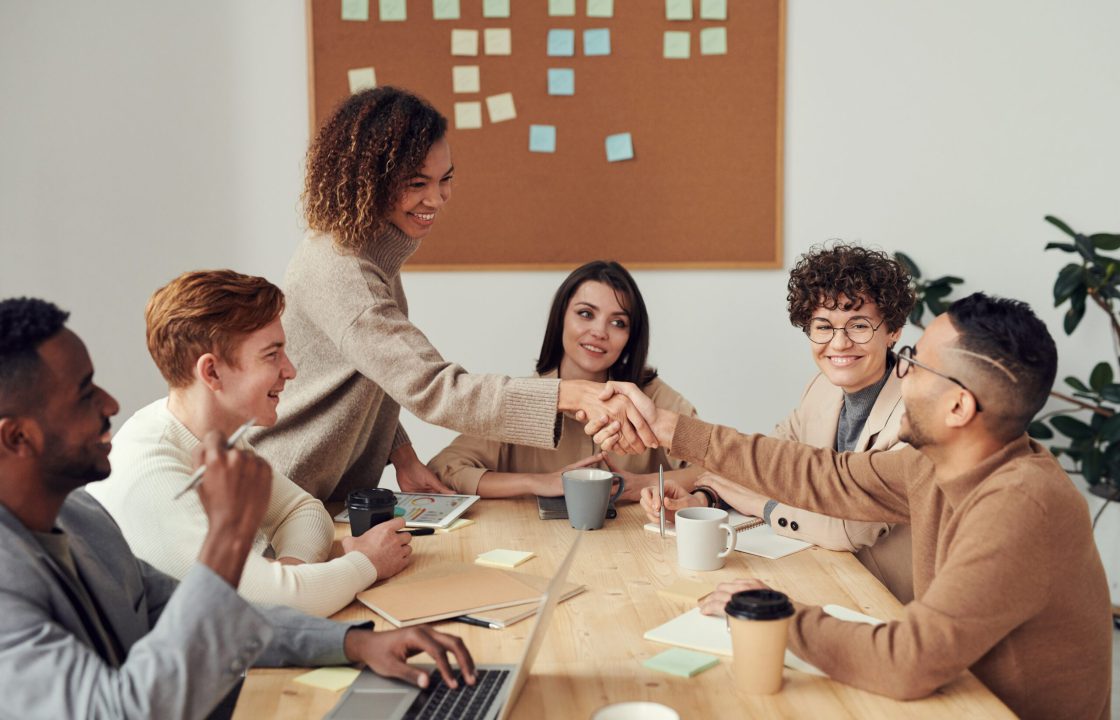 We are looking for a marketing manager UK
With nominations such as the FD Gazelle and Blue Tulip, Archipel Academy is one of the fastest growing and innovative companies in Europe. A few years ago, we asked ourselves: Can learning within organisations not be more convenient, cheaper and more impactful? We have proven that we can. Organisations such as Heineken, Philips, VodafoneZiggo and Enexis learn via one central Learning Experience Platform (LXP) that uses high-quality scans, smart algorithms and personal learning advice to help employees take the next step.
Always in a way that suits the learning objective and the individual learning style. Quality guaranteed, because Archipel Academy works with the best trainers in Europe. We take care of the process from organising to invoicing. This allows the organisation to focus on its core business.
One thing is certain. Archipel Academy does more with less. Where employees of an average organisation can only follow two workshops from their training budget, Archipel Academy's clients learn unlimited amounts for this amount. That's how we make organisations grow without limits.
What are you going to do?
You will be our first point of contact on Marketing in the UK. We are looking for someone with a real hands-on mentality. You will eventually set up an entire team in the UK. We want to build a team where the right people are in the right place and this responsibility lies with you. This obviously creates a lot of opportunities and it is important that you can handle the following responsibility:
You identify the UK market by wants and needs by conducting market research;
You develop, implement and evaluate the marketing plan, including various internal and external analyses;
You determine the marketing strategy based on the analyses in the marketing plan;
You take care of the measurability of marketing activities in order to balance the budget;
You continuously coordinate new and ongoing marketing activities with the commercial department;
You set up campaigns, both online and offline;
You manage the various marketing and communication activities and ensure good coordination within the team, as well as taking care of PR;
You organise trade fairs and handle the entire coordination
You act as marketing advisor to MT and commerce department, present new concepts and report on marketing results.
What are we looking for?
You have an appropriate bachelor education;
You have online marketing experience in a similar role;
You are strategically well skilled;
You have an excellent command of English language, verbally and in writing;
You have experience in the B2B market;
You have thorough knowledge of and experience with online and digital marketing including Google Analytics, SEA, SEO, e-mail marketing;
You are skilled in translating concrete objectives into concrete marketing actions;
You can determine the right marketing tool and establishments on counted targets;
What we offer:
A position with a lot of responsibilities. You will be responsible for building the entire UK marketing team.
You will be working at the largest training intermediary in Europe. So your personal development will be fine!
We also offer an appropriate, competitive salary and various interesting fringe benefits, including a laptop, smartphone, 28 days' holiday (based on full-time employment) and a retirement scheme.
The scope of employment is a minimum of 32 hours per week.
How to get in touch?
Are you excited about the vacancy? Then send your motivation letter and résumé to our take HR department at leukwerk@archipel.academy or call us: 06-22454153. Acquisition in response to this advertisement is not appreciated.

If there's one thing we do at Archipel Academy, it's grow. Not only does our team help our clients grow, but you yourself will also get plenty of opportunities for growth. Are you eager to get started with lots of freedom and space for your own ideas? Become our latest Archi.